Reformulating the deep machine learning paradigm to establish an innovative and autonomously sentient cybernetic cognitive framework.
The novel paradigm is meticulously designed to yield superior outcomes in machine learning and deep machine learning, discerning distinct patterns and forging a distinctive adaptive system.
This system empowers artificial intelligence to autonomously determine parameters on a case-by-case basis, thereby enhancing its adaptability and efficacy.
Explore More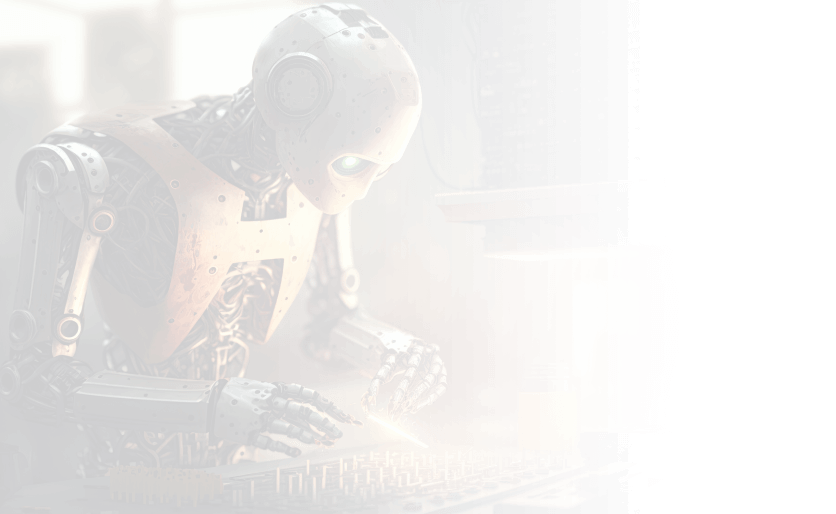 Choosing
BIONETICA

offers the opportunity for an innovative field

AI and robotics allow you to contribute to cutting-edge technology, solve problems, and make a positive difference in society.
Technological Advancements
Artificial Intelligence and Robotics are rapidly advancing fields that offer exciting opportunities for innovation and discovery.
Entrepreneurial Opportunities
The rapid growth of Artificial Intelligence and Robotics has created a multitude of entrepreneurial opportunities.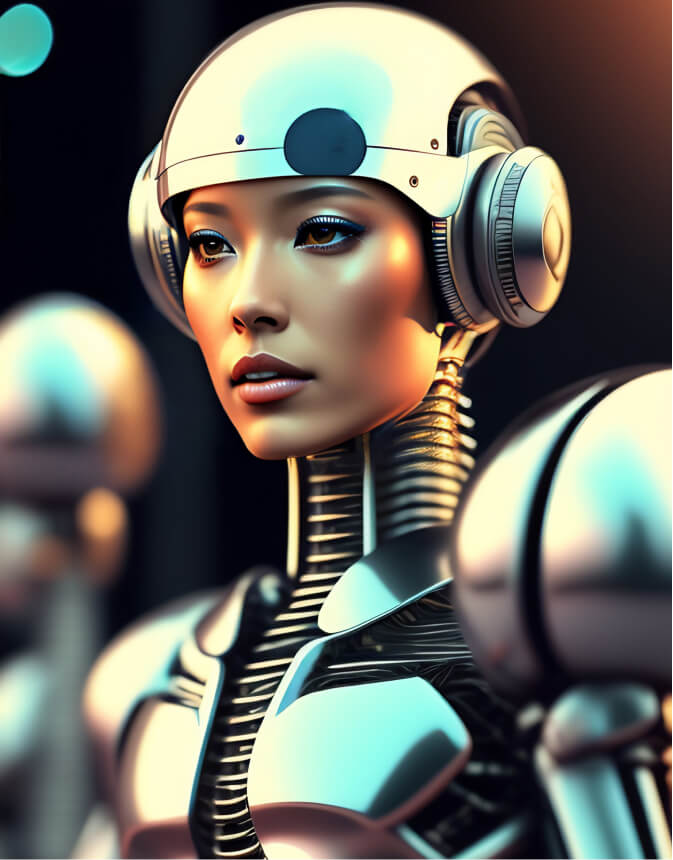 Explore our best-included
Artificial Intelligence

purposes
AI and robotics are utilized in numerous fields, including healthcare, autonomous vehicles, manufacturing, finance, customer service, NLP, recommendation systems, gaming, agriculture, space exploration, environmental monitoring, education, security, energy management, and humanoid robots.
Artificial Intelligence (AI) refers to computer systems that can perform tasks requiring human-like intelligence, such as problem-solving, learning, and decision-making. It comes in two main forms: narrow AI (task-specific) and general AI (human-like). AI technologies are used across industries to automate tasks and make data-driven decisions.
Robotics is the field of engineering and technology that deals with the design, construction, operation, and use of robots. Robots are machines or devices that can be programmed to perform tasks autonomously or with human control. They are often used in various industries to automate repetitive or dangerous tasks, and they can be found in manufacturing, healthcare, space exploration, and more. Robotics combines elements of mechanical engineering, electronics, and computer science to create and operate these intelligent machines.
Artificial Intelligence (AI) is the field focused on creating computer systems that can mimic human intelligence and perform tasks like problem-solving and decision-making. Robotics, on the other hand, is a branch of engineering and technology that deals with the design and construction of physical machines (robots) capable of performing various tasks, often with the help of AI. While AI is the brains behind intelligent software, robotics involves the physical embodiment and interaction of machines in the real world.
AI types include Narrow AI for specific tasks, General AI for broad problem-solving (theoretical), and ASI for surpassing human intelligence. Also, Machine Learning learns from data to make predictions, Deep Learning uses neural networks with multiple layers, Reinforcement Learning trains agents to make sequential decisions, Natural Language Processing understands and generates human language, Computer Vision analyzes visual data, Expert Systems mimic human expertise, Fuzzy Logic deals with uncertain data, and Evolutionary Algorithms use biological evolution for optimization.